XV ORDINARY GENERAL ASSEMBLY OF THE SYNOD OF BISHOPS
October 3rd – 28, 2018
Young People, the Faith and Vocational Discernment
Pope Francis wants to listen to YOU! My Dear Young People, I am pleased to announce that in October 2018 a Synod of Bishops will take place to treat the topic: "Young People, the Faith and Vocational Discernment." I wanted you to be the centre of attention, because...
Final DOCument Pre-Synodal Meeting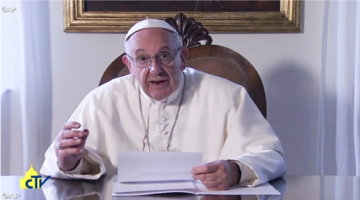 https://youtu.be/SzAxy6DQhTQ Dear young Canadian friends! I'm happy to be able to spend a little time with you, participating in your dialogue, in which you are protagonists from the Atlantic to the Pacific. There are these marvels of technology that, if...