XV ORDINARY GENERAL ASSEMBLY OF THE SYNOD OF BISHOPS
October 3rd – 28, 2018
Young People, the Faith and Vocational Discernment
On the Memorial of the Presentation of Mary, November 21, the official prayer for World Youth Day Lisbon was presented: Our Lady of the Visitation, you who left in haste towards the mountain to meet Elizabeth, lead us also to meet all those who await us to deliver...
Final DOCument Pre-Synodal Meeting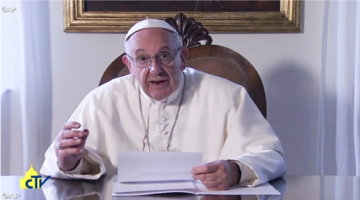 https://youtu.be/SzAxy6DQhTQ Dear young Canadian friends! I'm happy to be able to spend a little time with you, participating in your dialogue, in which you are protagonists from the Atlantic to the Pacific. There are these marvels of technology that, if...
<a class="twitter-timeline" data-height="300" <!-- [et_pb_line_break_holder] -->href="https://twitter.com/synod2018?ref_src=twsrc%5Etfw">Tweets by synod2018</a> <script async src="https://platform.twitter.com/widgets.js" charset="utf-8"></script>