Connecting Canadians
to Lisbon 2023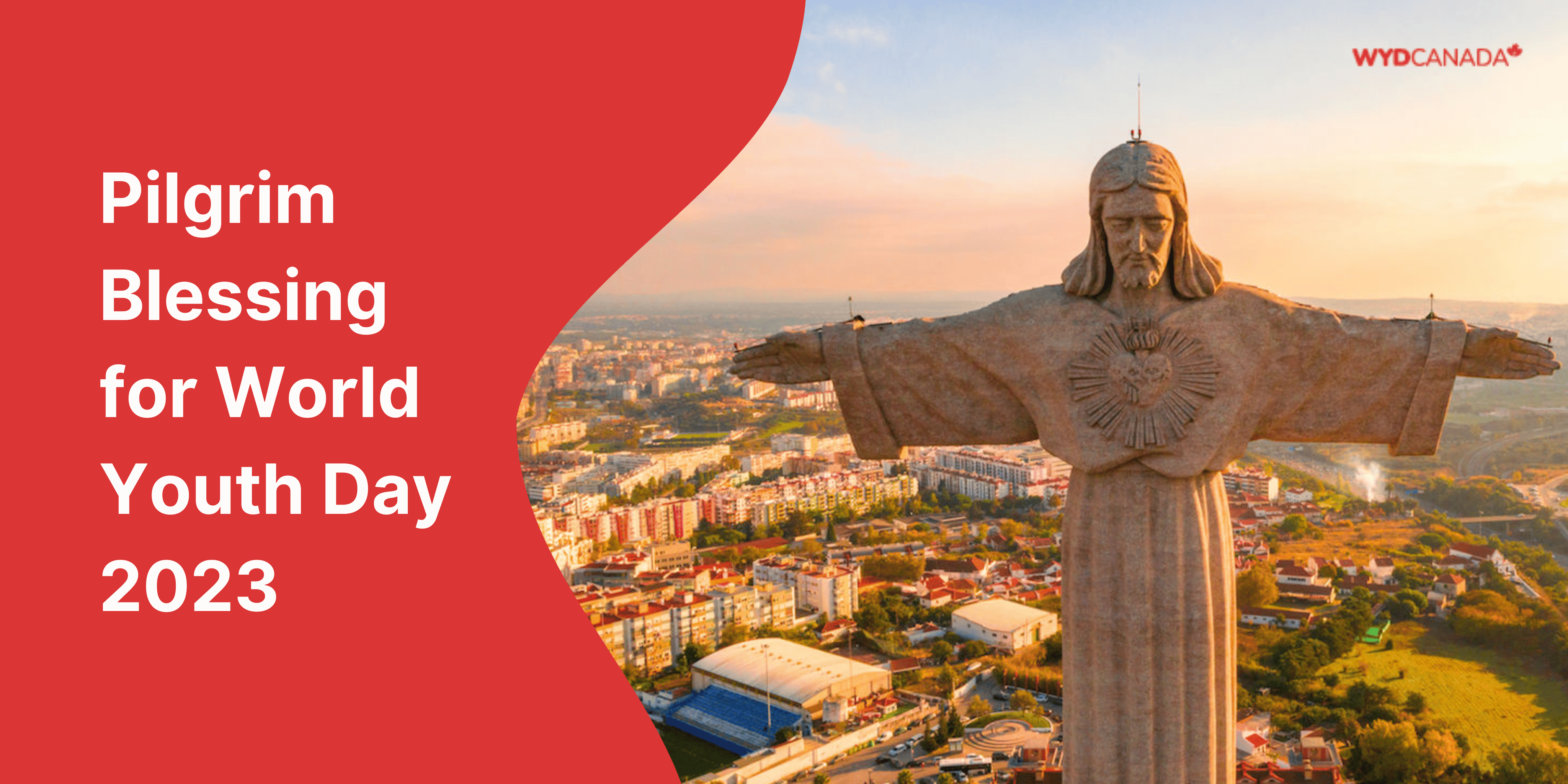 WYD Lisbon will be on August 1-6, 2023
Mary arose and
went with haste
Lk 1:39
Pope Francis' message for WYD 2022-2023
Logo
The logo of WYD Lisbon 2023, inspired by the theme "Mary rose and went with haste" (Lk 1:39), has as its main element the cross. The cross is crossed by a path where the Holy Spirit arises.
Theme
«Mary arose and went with haste» (Lk 1:39) is the bible quote chosen by Pope Francis as the motto of the World Youth Day that will be held for the first time in the capital city of Lisbon, Portugal. The biblical phrase (a quote from the Gospel of St. Luke) opens the account of the Visitation (Mary's visit to her cousin Elizabeth), a biblical episode following the Annunciation (the angel's announcement to Mary that she would be the mother of the Son of God, and the theme of the last WYD, in Panama).
Official Theme Song
"Há Pressa no Ar" has lyrics by João Paulo Vaz, a priest, and music by Pedro Ferreira, teacher, and musician, both from the Diocese of Coimbra, in the centre region of Portugal. The arrangements were made by the musician Carlos Garcia.
The theme song was recorded in two versions: in Portuguese and in an international version that gathers five languages (Portuguese, English, Spanish, French and Italian).